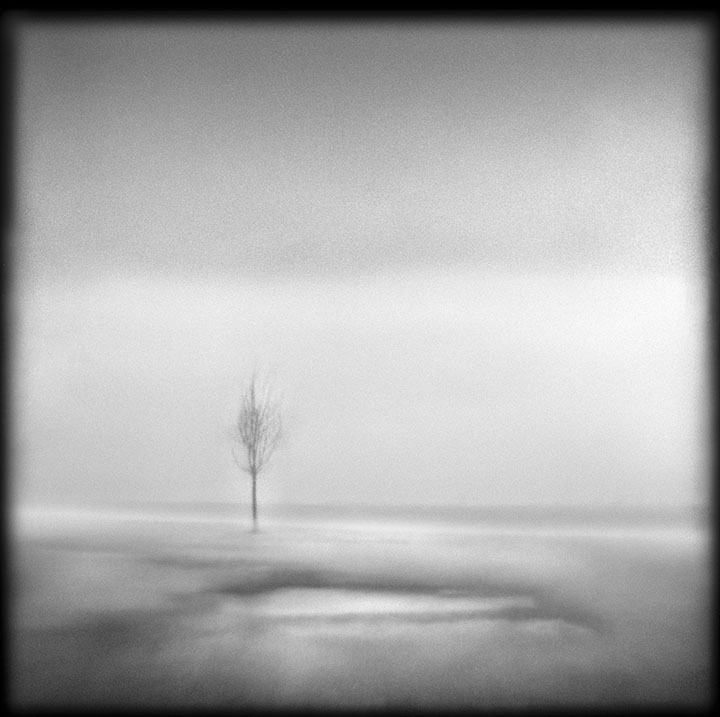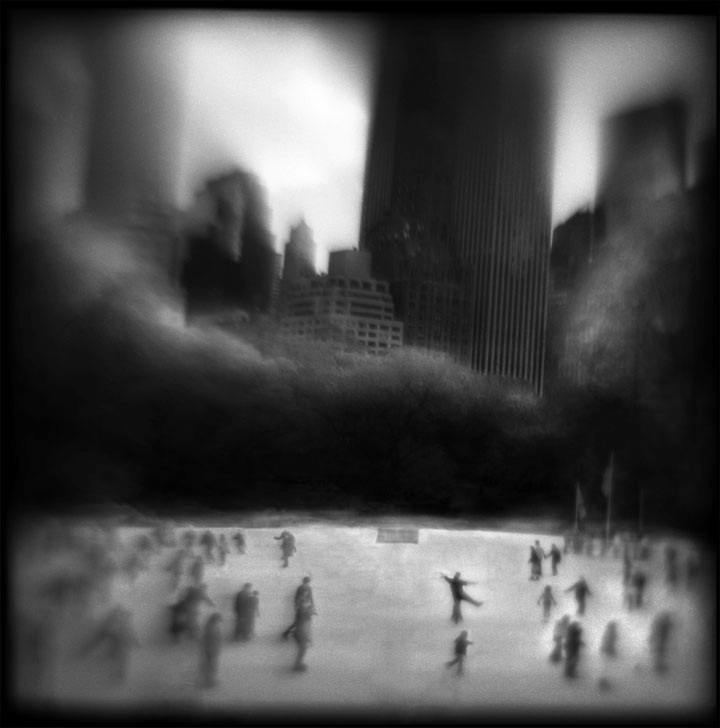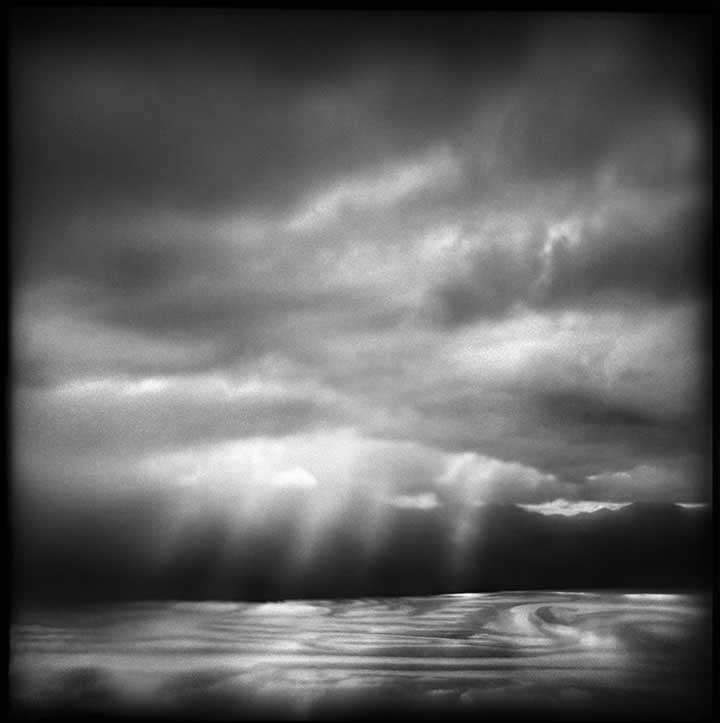 Susan Burnstine
(American, b. 1966)
Susan Burnstine is an award winning fine art and commercial photographer originally from Chicago now based in Los Angeles. Susan is represented in galleries across the world, widely published throughout the globe and has also written for several photography magazines, including a monthly column for Black and White Photography Magazine (UK). Nominated for the 2009 Santa Fe Prize for Photography and winner of various awards including B&W Magazine's 2008 Portfolio Spotlight Award.
Burnstine is one of the few photographers today avidly pursuing alternative processes to create an idiosyncratic and deeply personal visual landscape. Initially, Burnstine sought to find a way to portray her dream-like visions entirely in- camera, rather than with post-processing digital manipulations. To achieve this, she has created twenty-one handmade film cameras and lenses that are frequently unpredictable and technically challenging. The cameras are primarily made out of plastic, vintage camera parts, and random household objects, with single-element lenses molded from plastic and rubber.
Susan's first monograph Within Shadows was published by Charta Editions in September 2011, earned PX3's Gold award for Best Fine Art Photography Book of 2011 and was selected for the Photo Eye best of 2011 book list.